Book a Meeting
Come see us in Las Vegas!!
Visit Userful in LG's booth where we'll be powering a showpiece Direct View LED wall in their Control Room exhibit.
Infocomm 2022

8 - 10 June

Las Vegas Convention Center

Booth:

N2029

VIP Code: LGE592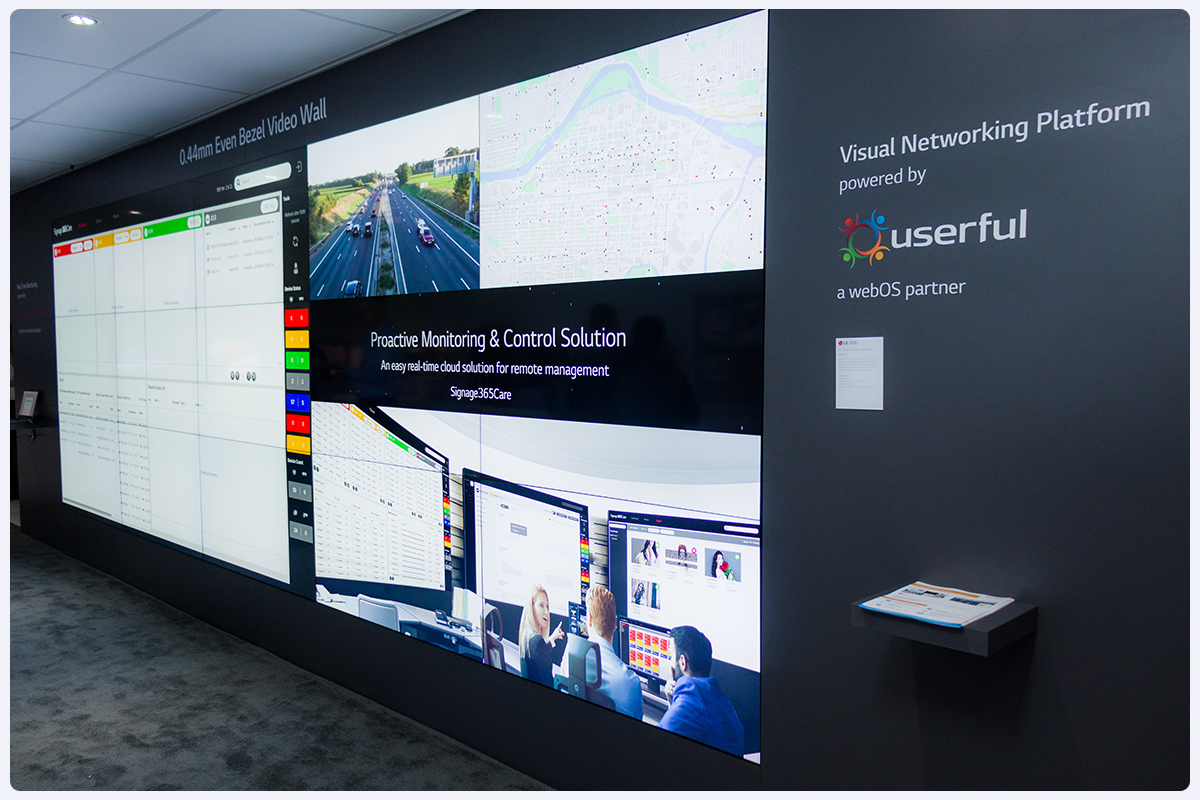 The World's First End-to-end, Software-Defined AV-over-IP Solution
Userful and LG
Userful will be showing off our integration into LG webOS, demonstrating the ease with which Userful can connect to LG screens—from video walls to digital signs to LED walls
Learn more
Infocomm 2022 Showcase
Proactive, 360-degree Situational Awareness at all times!
Userful Diamond Decisions runs on Userful's Visual Networking Platform and empowers Control Rooms and Operation Centers to aggregate, distribute, and manage mission-critical information.

At Infocomm be the first to experience Userful Diamond Decisions firsthand, and see why Software-defined AV-over-IP is the future of mission critical operation centers..